Charter Boat Clearwater Beach, FL
In 2018 and 2019, Clearwater Beach Was Deemed by Tripadvisor as the Best Beach in the United States.
This, of course, comes as no surprise. With its glittering waters, white sand, and stunning waves, it's undeniably one of the most breathtaking beaches there is.
With Clearwater Beach's natural beauty, it's filled with tourists year-round, enjoying a variety of recreational activities, such as paddle boarding and parasailing.
If you're planning to go on a holiday trip, you can rent a charter boat in Clearwater Beach, FL, from us at Bay Excursions and enjoy a front-row seat of the breathtaking and relaxing view of the seascape.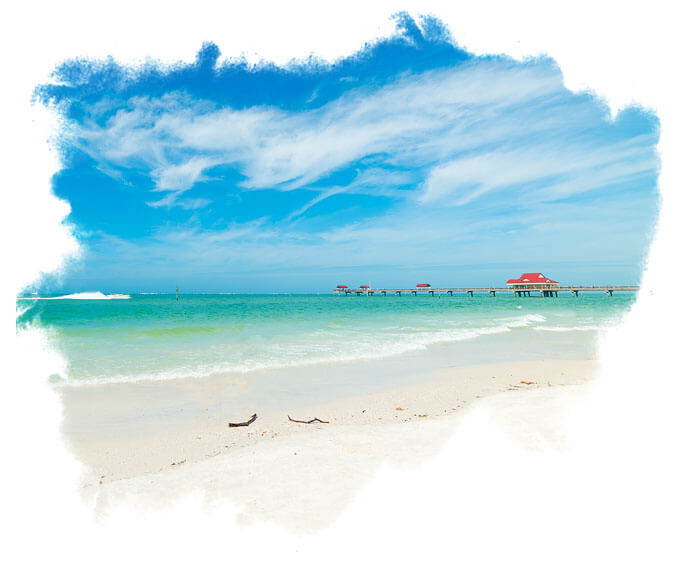 With our charter boat rental in Clearwater Beach, FL, you can witness the majestic marine life, like manatees, dolphins, and sea turtles, along with a number of unique fish. Snooks, Redfish Trouts, Mangrove Snappers, Tarpon, and King Mackerels are only some of the larger types of fish you can find in Clearwater Beach. Because it's located on the Gulf of Mexico, there may even be some species of shark, such as Bonnethead and Hammerhead.
What makes our charter boat rental in Clearwater Beach, FL, worth your time and money are different species of birds that settle on the water to feed; one of which is already considered a threatened species: the roseate spoonbill, known for their unique spoon-shaped bills and pink feathers.
Our 24-foot Hurricane 237 bowrider boats can accommodate a maximum of six people. They have Bluetooth stereos you can use to enhance your experience with your personalized playlist of lively music and come with free usage of a large cooler you can store your drinks in.
Our charter boats in Clearwater Beach, FL, even have a portable toilet. Our rates are as follows:
Have Fun at Clearwater Beach
When you choose Bay Excursions, your holiday trip to Clearwater Beach will be unforgettable. Our friendly staff will assist you with everything you need to enjoy the scenic views and revitalizing ocean breeze.
At Bay Excursions, we also prioritize our clients' safety alongside their enjoyment. Life vests, real-time GPS trackers, and Garmin satellite chart plotters are all included, with no strings attached, when opting into our charter boat services in Clearwater Beach, FL. Our boats are also checked regularly for any potentially unseen damages in need of repair, so you don't need to worry about a thing when you ride with us.
For More Details About Our Rental Services
You can contact us at (727) 595 - 8812 or by sending us a message via email at [email protected]. We are looking forward to becoming the highlight of your trip to Clearwater Beach!