Private Boat Charter Clearwater Beach, FL
Clearwater Beach in Florida is well-known for its dazzling beaches.
It wouldn't have been named as the #1 beach in 2018 by TripAdvisor for nothing! With its inviting seascape, Clearwater Beach is a haven for those who want to have fun on the beach while eating scrumptious seafood. And what better way to enjoy the beauty of the seascape than with a private boat charter in Clearwater Beach, FL, courtesy of Bay Excursions? Comfortably experience nature at its fullest with your family and friends. Nothing comes close to beating the fun being on a boat brings.
When you charter a private boat in Clearwater Beach, FL, with Bay Excursions, you have the exclusive privilege of enjoying the following: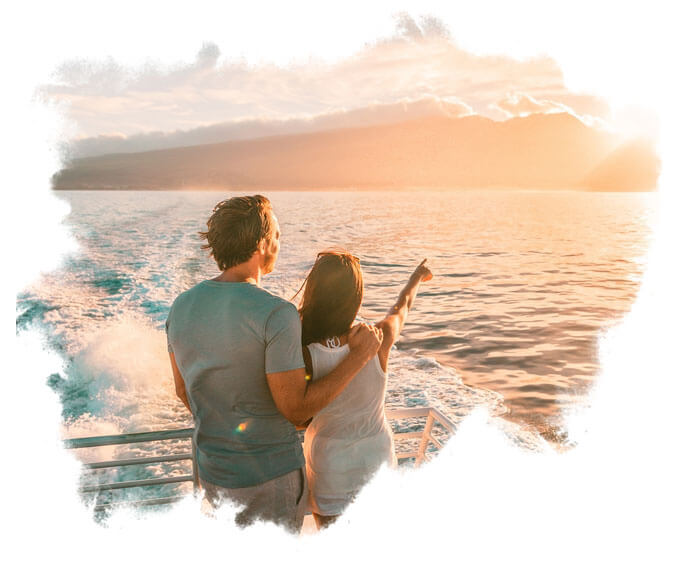 Losing yourself in the passing waves atop a boat can put you in a relaxing, meditative trance. Captivated by the cool breeze in your hair, the perfume of salt from the sea, the warmth of your sun-kissed skin — is there any better way to wash away your stress and anxieties than with a therapeutic cruise across the sea? We can't think of anything better. With Bay Excursions' state-of-the-art Bowriders, your whole ride is guaranteed to be as serene as it needs to be.
You and up to five others can enjoy the luxury of a boat ride all to yourselves. Bay Excursion's private charter boat rental in Clearwater Beach, FL, gives you the opportunity to enjoy your vacation however and wherever you want. See an island you'd like to visit? No one's stopping you. Getting a bit peckish? Grab some food from a restaurant, and enjoy it without the unwanted company of strangers. On your chartered boat, the world is your oyster.
Don't hesitate to take the best private boat tours in Clearwater Beach, FL, offered by Bay Excursions for your next adventure!
Elevate your next holiday, and call to book your rentals with us today.
Jumping and Flipping Dolphins
Who doesn't love dolphins? Everyone of all ages will be amazed by the local marine life that loves to swim alongside you, jumping and flipping their tails high above the water.
Bay Excursion's goal is to provide a thrilling and enjoyable boat ride for each and every person. With our affordable private boat tours in Clearwater Beach, FL, your next adventure is waiting right around the next island. No matter how much time you need, we have several budget-friendly packages that range from two to eight hours, all of which already include life vests, a stereo, GPS navigation, a depth finder, a private bathroom, and an ice cooler.